BERLIAN PERSADA PRATAMA PT.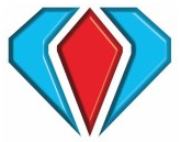 Address:
BERLIAN PERSADA PRATAMA PT.
,
Shopping Complex, Pasar Kembang Street No.115
,
60263
,
Surabaya
,
Indonesia
Contact UsUpdate this informationHighlight this company
Berlian Persada Pratama PT Since 1995, BERLIAN PERSADA PRATAMA PT is a ship supplier. Seventeen years experience on marine industry make our company understanding customer satisfaction means.
Our comitment twenty four hours and sevent days a week to develop vessel' s requirements and neccessaries throughout Indonesia International waters.
Vision : make our company as a partner all shipping companies across the continent.
Mision : providing outstanding service so as to make our company to be the best.
Motto : your trust for our performance and service is an honor us for more progress.
BERLIAN PERSADA PRATAMA PT offering to you Economical and Safely Deliveries for supply :
* Chandlery.
* Provision ( Vegetables, Fresh fish & Dry Provision store canned food frozen
meat, Indian foods, Etc ) .
* Bonded stores.
* Bunker Services.
* Cleaning Sludge oil waste oil & Garbage disposal.
* Lubricants & Synthetics.
* Ship Repair.
* Cabin & Deck Stores ( ISSA & IMPA Code) .
* Engine & Chemicals store ( ISSA & IMPA Code) .
* B.A.Charts & Books publications.
* Rewind electro motor of dynamo.
* Refilling cylinders bottles of Oxygen, Acytilene, Freon.
* Safety.
* Annual inspections of Liferaft, Fire extinguisher, EEBD, SCBA, CO2 system,
Life Boat, Etc with certificate approved by International classification.
OUR SERVICES GLOBAL AREA :
Surabaya, Gresik, Jakarta, Cigading, Banten, Semarang, Cilacap, Batam island, Bali island, Tuban, Belawan, Teluk Bayur ( Padang) , Kuala Tanjung, Samarinda, Banjarmasin, Taboneo, Balikpapan, Muara Satui, Tanjung Pemancingan, Kota Baru, Lampung, Situbondo, Tanjung Bara, Etc.
If you want to purchase ship stores at Indonesia port, please fell free to contact us by email.
We ready and able to serve 24 hours a day 7 days a week. We will serve youbetter with our competitive prices and quick services.
We waiting for your soonest enquiry.
Regards & Thanks,
By Mr. Miko Pranoto.

SIMILAR COMPANIES

BUSINESS TRAVEL